Front Porch June 26th 2014
Had a guy down the street replace our front porch. He's doing an excellent job!!
---
Here it is at the end of day one. They came in around lunch, took the old porch down, and got this far in about 8 hours. The floor is the same, but the posts, railings, and stairs are new.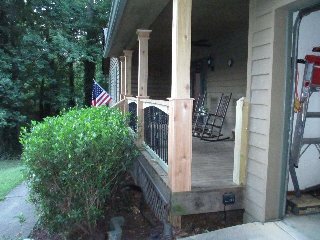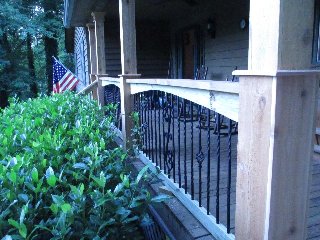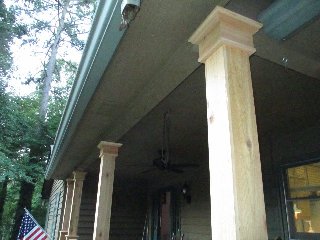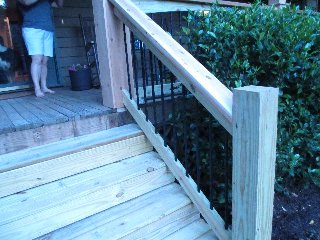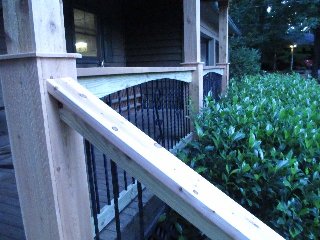 Finished porch. We have to wait 4 to 6 weeks before we can stain it, but here's what it looks like today. They did a VERY good job!!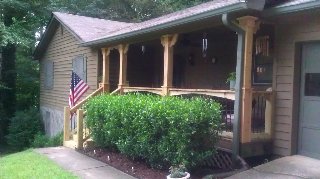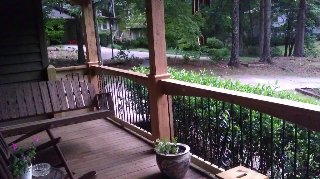 Had to make some adapters for the post lights on the end of the stair rails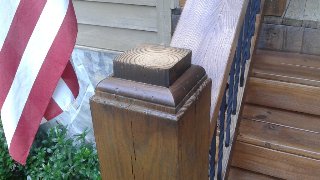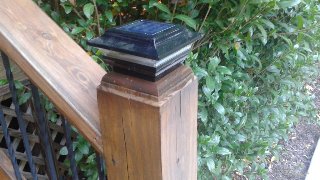 Home • CJ Pictures • Jokes • Entertainment • Development