Our House - Projects - The Trash Bin
Jean and I went to Snellville Days last year (2005). There are a lot of people that bring crafts to sell. She saw a cool trash bin there, but decided to wait. Well guess what... You can't find these things just anywhere.

So, I decided I was going to build her one. I think this one is going to be better than the one she saw, but only time will tell.
---
I didn't take any pictures while I was building it, so the first ones are after the first coat of stain...
This is a picture of the front with the drawers.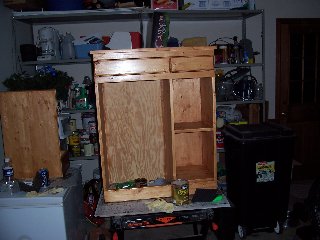 Here is a picture without the drawers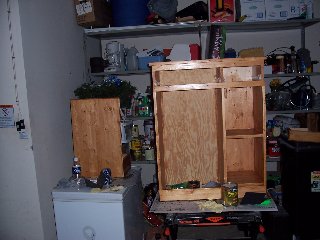 This is going to be where the trash can will sit. It will tilt out to gain access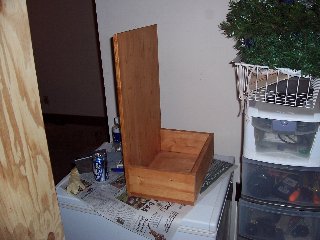 Here are some pictures after the first coat of polyurethane. Jean is putting it on in the basement instead of the garage.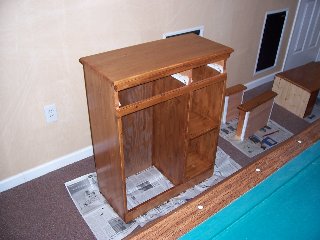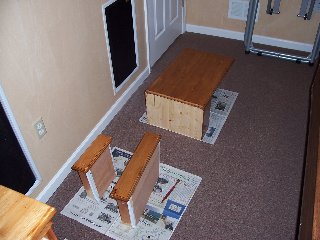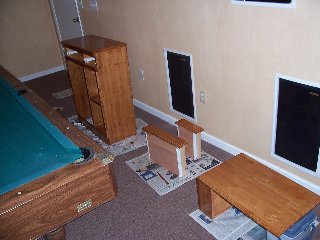 Home • CJ Pictures • Jokes • Entertainment • Development